Welcome to Hardy Diagnostics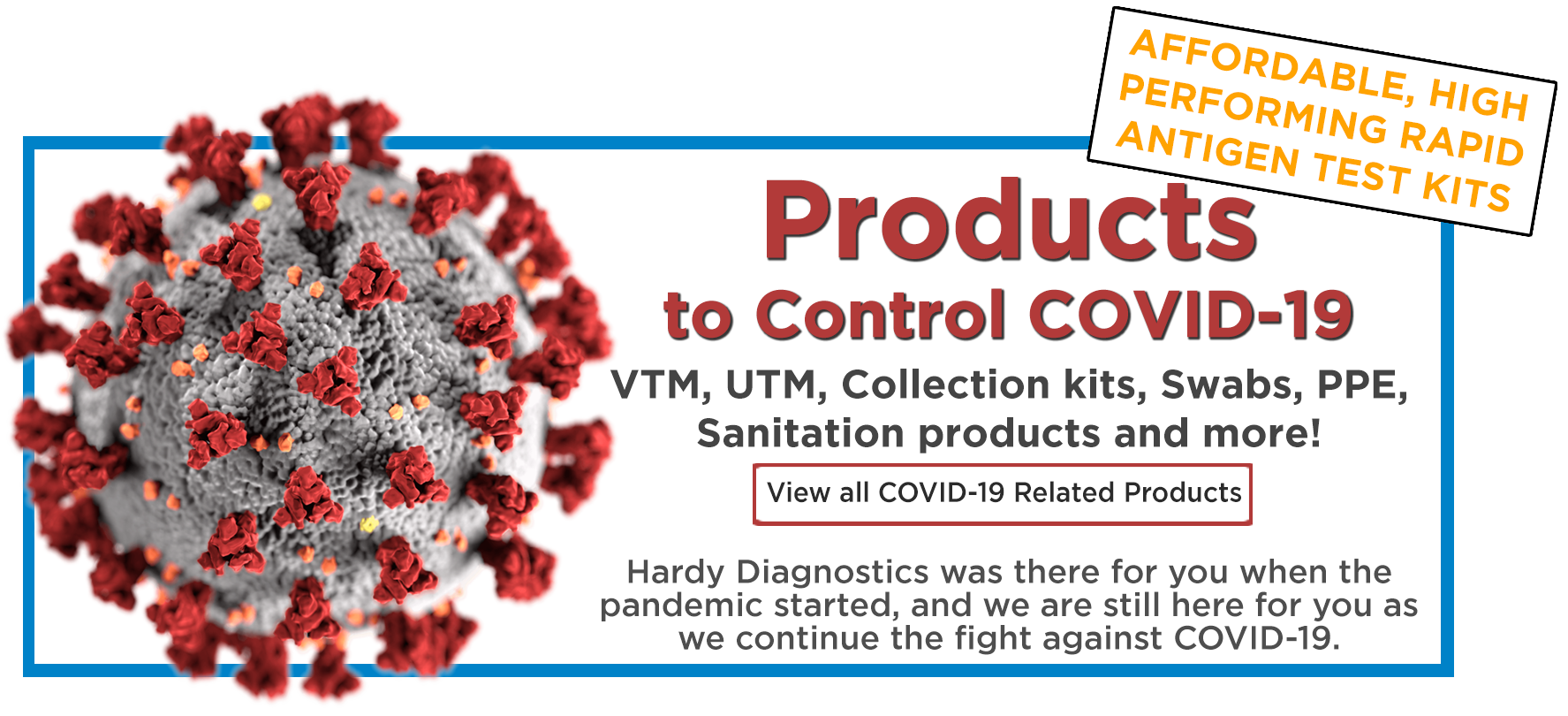 HardyCHROM™ Candida + auris
Recommended for the selective isolation and differential identification of Candida species.
Carbapenemase
Detection
Carbapenem-resistant Enterobacterales (CRE) have become a public health threat worldwide. Now you can detect them in only 15 minutes without equipment!
TRIO.BAS™ Air Samplers
Impact air samplers for viable airborne particle sampling in a clean room setting.
HardyCHROM™ BCC
A chromogenic medium for the detection of Burkholderia cepacia to comply with USP <69>.
HardyVAl™ Media Test Kits
Media test kits to easily assess the risk of microbial contamination of your CSPs (Compounded Sterile Preparations) according to USP <797> and USP <800>.
CompactDry™
A variety of organism-specific and total count tests, packaged in sturdy, space-saving cassettes.
AlerTox™ Sticks
Rapid tests for the detection of the main food allergens with no lab equipment required.
Autof ms 1000
Automated, high-speed identification and taxonomical laser-induced classification of bacteria, yeasts, fungi, and filamentous fungi based on proteomic fingerprinting.
Our monthly newsletter, edited by Jay Hardy, is the perfect mix of scientific facts, product features, and fun!
We donate 1% of our earnings to non-profit organizations and proudly support a variety of charities.