Below is a list of our archived Press Releases. Click on one of the links to view a specific Press Release.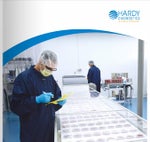 Hardy Diagnostics is featured on North American Outlook (NAO) Magazine!
April, 2022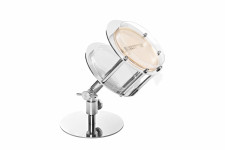 New Settle Plate Stands for Environmental Monitoring of Pharmaceutical Cleanrooms
Jan, 2022
Hardy Diagnostics Releases HardyCHROM™
Candida + auris
Oct, 2021
Hardy Diagnostics Presents: Detection of
Carbapenemase Producing Organisms; Advancements and Barriers to the Clinical Laboratory
Sept, 2021
Hardy Diagnostics Introduces HardyCHROM™ Group a Strep Agar, Easy-to-read, color differentiation.
August, 2021
Hardy Diagnostics Achieves AOAC PTM Validation for the CompactDry Yeast and Mold Rapid Media Plate With Dried Cannabis Flower
June, 2021
Hardy Diagnostics Releases New Mass Spectrometer for Use in Non-Clinical Applications
March, 2021
Hardy Diagnostics unveils Universal Transport Medium Product Line
December, 2019
Hardy Diagnostics Introduces NG-Test®CARBA 5 for the Detection of Carbapenemases
October, 2019
Hardy Diagnostics – Automating Colony Counting
March, 2019
Hardy Diagnostics Releases New Room Temperature Storage Sterile Environmental Monitoring Plates
July, 2019
Hardy Diagnostics Completes Largest Solar Panel Project in Santa Maria
January, 2019